Early in the project, we understood that close collaboration with external SMEs would be essential in order for our team and the project to be successful. We worked closely with the SMEs in order to understand the complex processes involved in energy compliance.

We began with a thorough discovery and analysis phase. We interviewed dozens of professionals, including building designers, inspectors, and representatives from the Office of Housing and Construction Standards and the City of Vancouver. By auditing jurisdictions and organizations with established energy modelling practices, we identified best practice strategies, tactics, and best practices.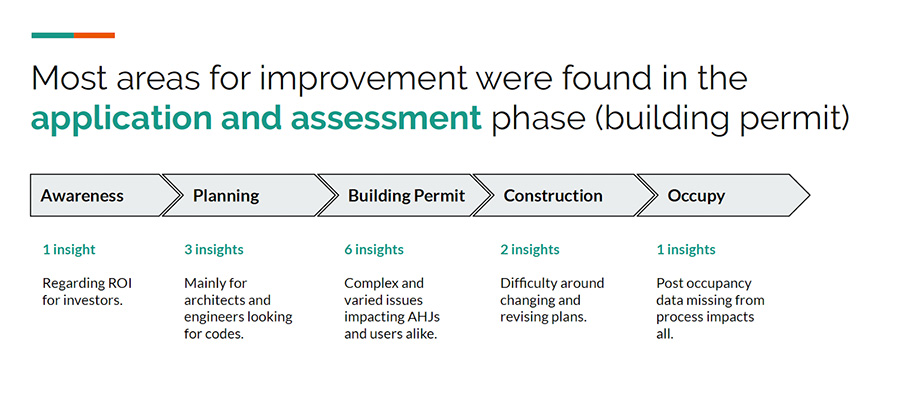 We then reported our findings back to the larger project team, along with recommendations for design. A user journey map based on our findings summarized our insights in a single large poster and a PDF that the team could easily view and parse.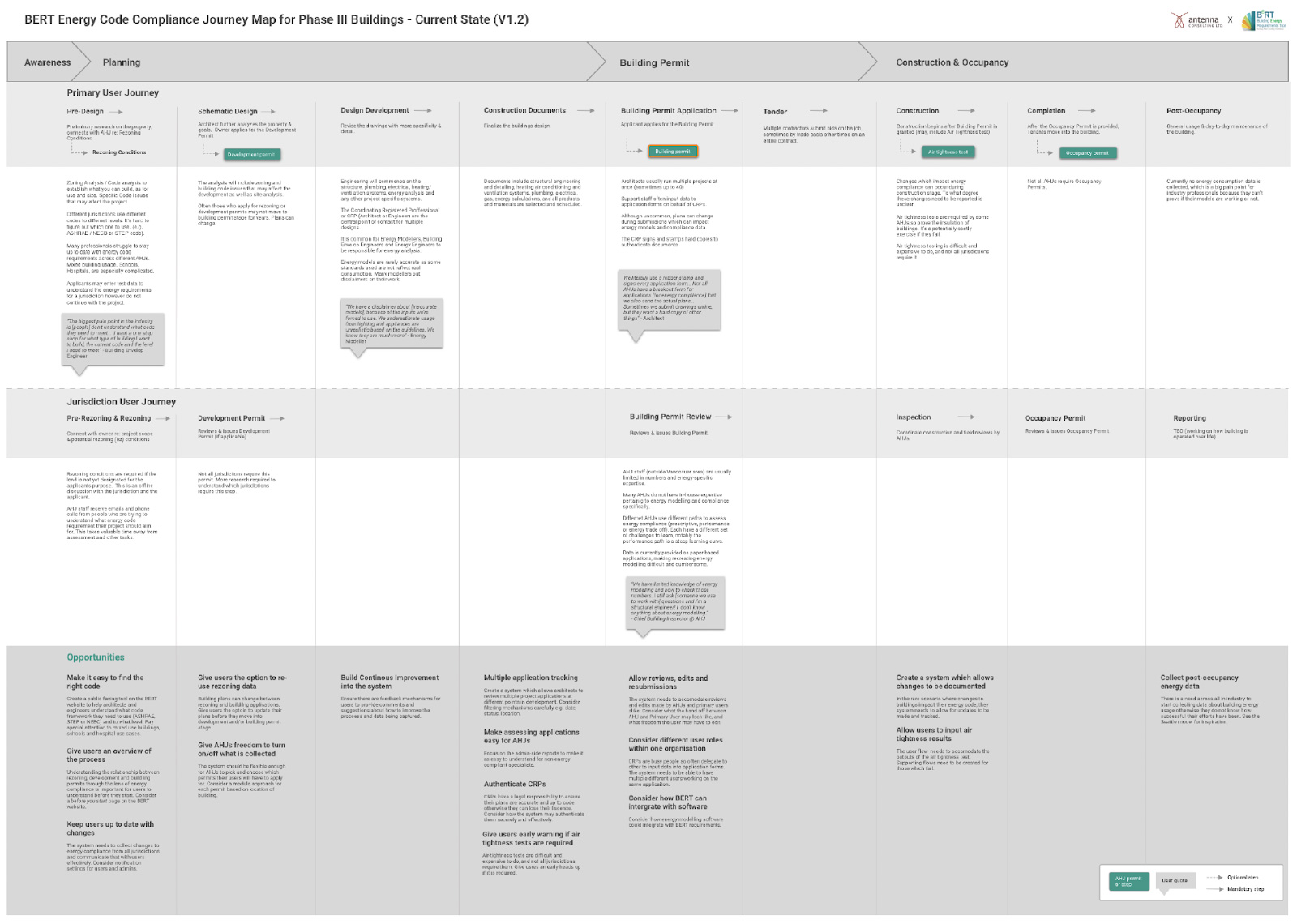 During the design and build phase of the project, we sought regular and frequent user input to check our design assumptions and ensure the project's success at launch.